Hi everyone! I'm Betty Floored from Oh Sew While Juliette is busy slaving away at drafting patterns (which is no easy task, let me tell ya.) I was happy to do a little guest blogging for someone who loves sewing and designing as much as I do.
It all started for me when I finished art school. For years, I had darkrooms, kilns, metalsmithing equipment and even a foundry at my fingertips. When I graduated, I did not have access to those things anymore but I still needed to feed my fix for making and creating. So I decided I was going to learn how to sew. And a whole new chapter of my life was born.
At first, a friend that sews helped me make simple things like bags and eazy peazy t shirt quilts (little did I know that getting all of those old punk rock t shirts out of my closet would leave me room for all of my new dresses I was going to make myself…) I loved it. Sewing just seemed to click for me. It was like a fabric make-inside-out-puzzle to me. I had always thought about making myself dresses and skirts and such in the past (primarily because of my exceptionally curvaceous bod and wanted to have something that nobody else had), but had always been intimidated by the almighty sewing machine. But fear no more, I had made a few bags, I could just jump into dress making right? Ha. Right. I was on the fast track to becoming a sewing addict.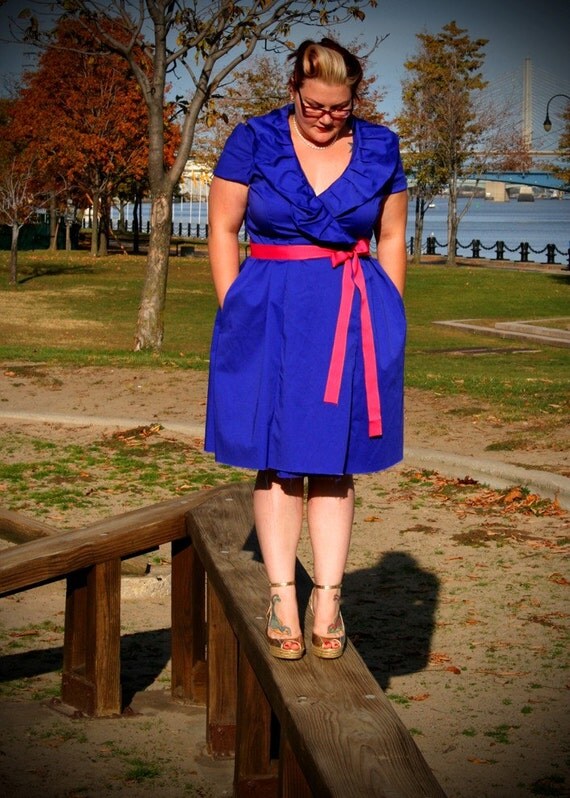 I drove on over to my nearest fabric shop, picked out a super easy (supposedly)one-hour A-line dress. Onto the fabric of my choice (the most fun part) and what did I choose? Lipstick red stretch jersey. Did I ever mention that I'm kind of crazy and love a good challenge and am pretty darn determined once I set my mind on something? Because most people wouldn't suggest sewing stretch jersey for a sewing newbie, like me at the time. Even the lady at the counter who had to help me read the back of the pattern to figure out how much of this fabric I even needed to make super easy one-hour dress warned me. I remember it exactly, "Either you are going to love sewing because of this or you are going to hate it" she wished me luck, and off I went. After making the dress to the pattern, I was not satisfied. It didn't fit how I had imagined it in my head. I wanted ¾ sleeves and a V-neck. And it to hug my lady curves like how stretch jersey has the awesome potential to. After altering it a little and then retrying it on a zillion times, I had it. It wasn't perfect, but it was a damn good try if I did say so myself. I wore it to my graduation party and loved the fact that I could even tell people I made my own dress (just for the love of my self esteem, don't look at the seams on the inside…)
So I picked out a new dress to make for myself. And another. And then another. I was living the dream. I had always loved the dresses from the 40s and 50s but could never find any that would fit me that wasn't either A line, a waistless shirt dress or just plain old unflattering. And now I could just make them! To fit me perfectly! With every dress I made, I learned something new. How to gather, how to make pleats, how to set a sleeve, how to grade a pattern.
I would wear my dresses out and about and receive lots of compliments (which only fueled my fire to make myself more pretty dresses) but was told that I should start an Etsy and make them for other people. I disregarded it for a long time. Me? Make things for other people? Surely you must be joking.
Well, I caved and Dresses by Betty was born. But not without the help of some of my very supportive friends that hired me to make them custom dresses first to get me in the swing of making things for other lovely ladies, not just myself.
Flash forward to now…Oh Sew Betty! is doing pretty darn well and I couldn't be happier. I officially am a sewing addict. And I wouldn't have it any other way. I make custom dresses for girls all over the world. I've made bridesmaids dresses, prom dresses, party dresses, costume dresses, dresses for drag queens, and even a few super cool unconventional wedding dresses (one for a girl to wear while getting married in Vegas by Elvis!) All of my dresses are made to custom measurements and in the fabric of your choice. I like to make my dresses to compliment the features of each special lady that I am making it for. Work with your body shape. You love this dress, but want longer sleeves? No problem. You have a booty and you need your dress to be an inch or two longer in the back? No problemo. That is the beauty of custom. And I want all of my customers to love wearing their dresses as much as I love mine.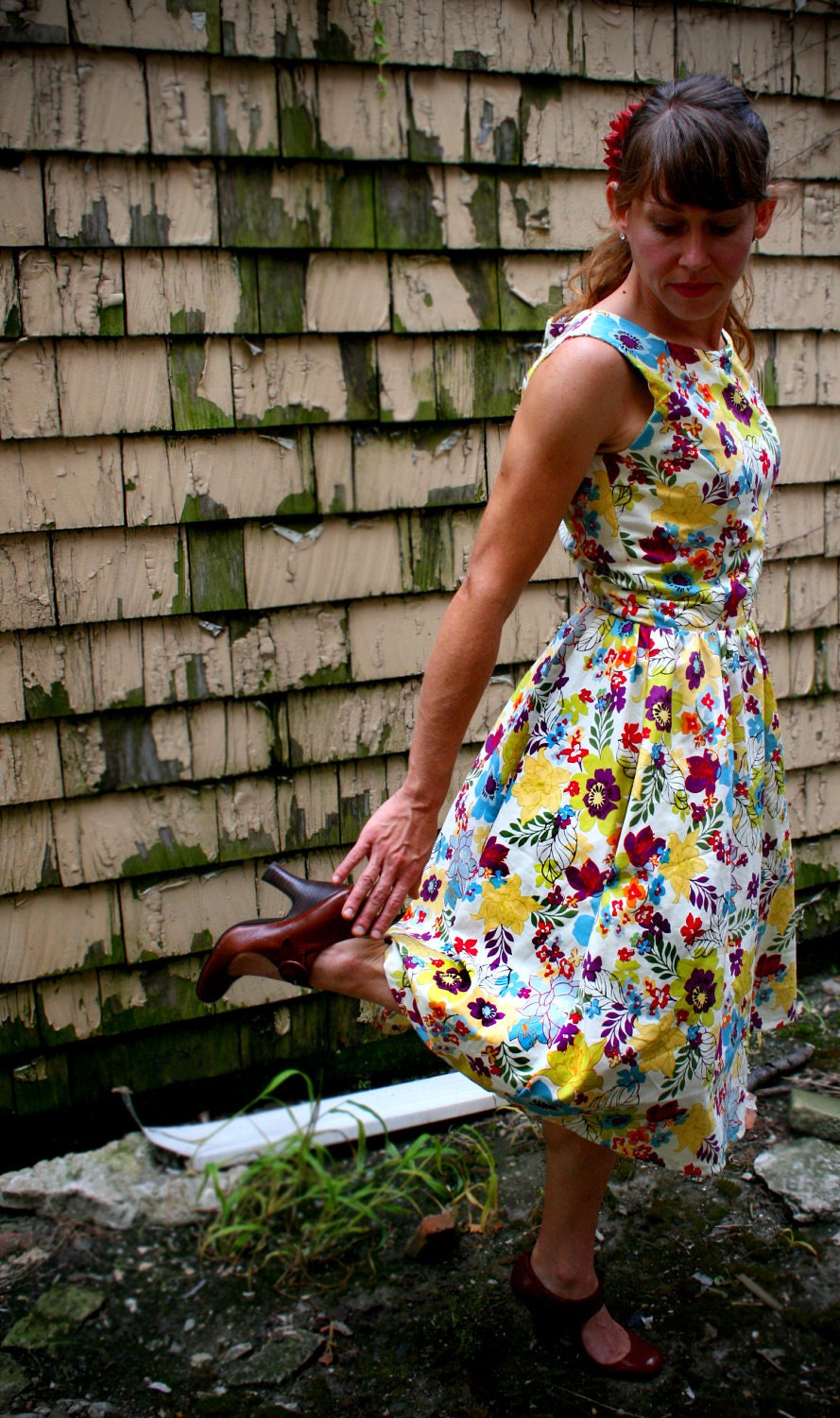 I even was mentioned in a Worth It article on Jezebel.com How much would you pay for a dress that fits just right? I think I shrieked with excitement when a friend called me up and told me about the article. Worth It is Jezebel's recommendation of random things that they have actually spent their own money on." These are the things we buy regularly or really like, things we'd actually tell our friends about. And now we're telling you." It turns out several months earlier I made a dress for one of the editors for the website (who was super nice and easy to work with btw).
How cool is that?! Like I said, living the dream.
You can check
Oh Sew Betty's shop out here
. Make sure to check back periodically because I'm going to have a bunch of new dress designs up for the summer.
You can like Oh Sew Betty on Facebook here where you can find out what I'm up to, any shows in which I will be vending and lots of other cool things.