50 days to Mallorca is it long enough?
Long enough to get a nice set of outfits together. I am taking a five minutes break from heavy studying and madness in work to just sit back ( it is way past midnight and I am wide awake- just a perfect moment to jot down some ideas). So first, I should say that there is a couple of things I am very pleased from my last holiday, that I am definitely taking this time:
Calvin Cline linen ampire waist dress ( worn here dining out with my family last year)
Here is me with my mom wearing my khaki maxi- Dunnes Stores €5
Another dress from Dunnes- A-line shape, very sixties
These lovely threesome are definite winners and I love them to bits.
What I did NOT like and will avoid at all times is this:
TARTY!!!!
I just call this look WTF!
my Python dress didn't really stand up to my expectations either. What a waste of a wonderful fabric!
This year I promised myself no more horrendous outfits. Not even to be tempted.
The sad this I have just realised is that I have lost half of the pictures from that holiday- I usually bring two cameras and it seems to me all photos from one of them are gone! This is a disaster, I really hope there is back up somewhere, this could be a real tragedy if they are lost! And it really looks like they are ((((
Well this year I am going to print them out. This digital photography nonsense has been (although very convenient) a lot of losses. I have at least three holidays pictures lost with all this files transfers and backing up, copying folders ( sometimes newer ones replace older ones and the memories are gone in a flash. I am actually going to have all my holiday pictures for the last 5 years printed after this, I am really sick of these horrible discoveries. Whatever it may cost- I might even have to sell my kidney to pay for that LOL- there's loads! Did you get in similar troubles ever?
So back to the wardrobe!
I think another maxi should be considered. There is a lovely black and white print lycra I have- it is nice and cool in the heat, so I am thinking something like a transformer dress.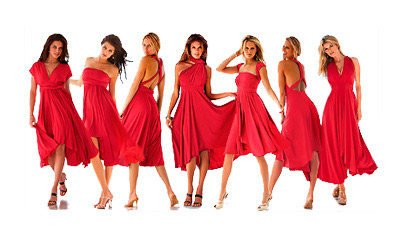 and if we get a chance to go clubbing, maybe this Burda 8/2011 pattern 116 should be given a chance:
At least the top part of it, and then clinch it at the waist and add a draped or tulip skirt? I also saw a version of this dress in leather looking fabric and it was fab ( cannot find it online now), but again, the bottom shape of this dress will just look very unflattering on me, so I will have to think about it, maybe/definitely try it out on a muslin first.
I would like to give a pair of shorts a go, but here I am in a totally unfamiliar territory. So muslins, muslins again with different styles, to find the best once to conceal, not emphasise my low wide hips. Any suggestions?
The main thing I learnt by now- less is more. Better have some space for fabric shopping, hey?
So, hopefully, I will be showcasing some new garments with my holidays in mind in the next 5 weeks.
My daughter, who is 12 soon, has been growing so rapidly, it is not even funny. I discovered today that her hand is bigger than mine (((( It is hard to come to terms with, as she is just a baby for me, just like any parent knows. But as she is outgrowing me so fast there will be a need for a whole separate wardrobe- so more sewing for me! And maybe she can join me and learn to do it for herself- I must pass the skill to her, just like my mom and grandmother did.
I am hoping to have a new guest blogger here soon and I will be back with a tiny report on Me-Made May week three on Monday.
But so far- don't forget about my
fabulous giveaway- it will only last till next Friday
!