This is something I was looking for, I know it, I can feel my excitement overwhelming me just looking at the designs in this book and the thought of the opportunities ahead is frightening...I give you Tomoko Nakashimi's Pattern Magic.
Synopsis:
Pattern Magic
is the cult pattern-cutting book from Japan. Taking inspiration from nature, from geometric shapes and from the street, this book harnesses the sheer joy of making and sculpting clothes. The book takes a creative approach to pattern cutting, with step-by-step projects for fashion designers and dressmakers to enjoy.
All the basic information you need to start pattern cutting is included, from the basic block to measurements and scaling. Each project is beautifully illustrated with clear diagrams and photographs showing the stages of construction, the toiles and the finished garments. These easy-to-follow illustrations and detailed instructions make it easy to create stunning, sculptural clothes with a couture look.
and here's why:
and here's something from Pattern Magic vol.2
There are a few reviews of these books online, so I decided not to bother too much myself- check out this one from
Sweet Sassafras
and here's a fabulous lime bow dress from
Very Prairie
based on a design from this book. Simply gorgeous!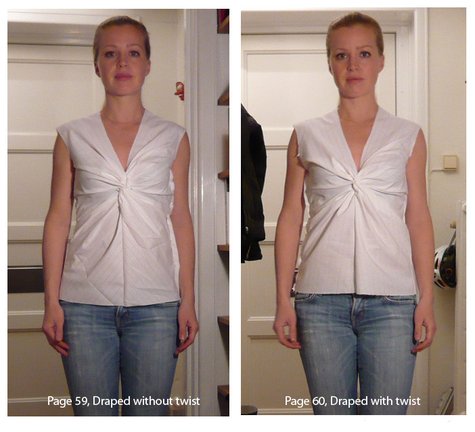 Another project based on Nakashimi's designes I found among Burda Style seamstresses' creations made by
ichigogirl
member from Sweden.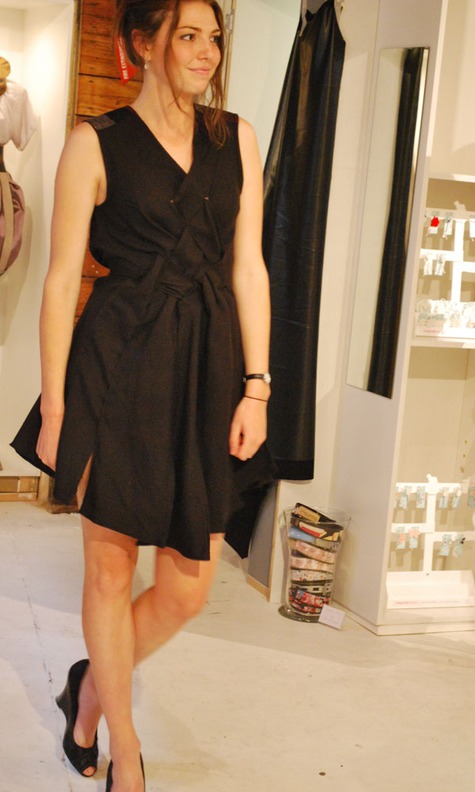 Here is another dress made following this book's great examples: by
pixelink
(another Burda Style member)
Well, my copy is ordered today, I simply can't wait.